2018 Festival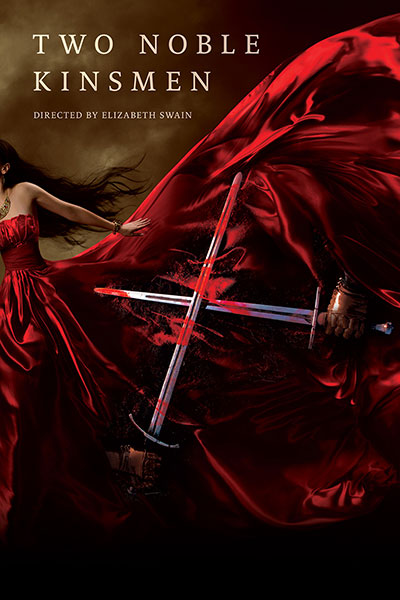 The Two Noble Kinsmen
Friday through Sunday at 8 p.m.
June 29-July 1, 6-8, 13-15, 2018
For the first time in its 22-year history, Kingsmen Shakespeare Company will present what scholars believe to be the final work of Shakespeare's world-altering career, The Two Noble Kinsmen. In what is thought to be a collaboration with his protégé, John Fletcher, Shakespeare brings to life an already-famous tale originally penned by the Father of English Literature, Geoffrey Chaucer. In it, the honorable young cousins, Arcite and Palamon, allow their lifelong friendship to devolve into a deadly rivalry when they find themselves on opposite sides of a bitter love triangle. A Shakespeare play you've never seen? Come treat yourself to this tragicomic story of betrayal, war, madness, and all-consuming passion in which we see the familiar flash of the Bard's genius in a rarely-performed, ancient fable.
Othello
Friday through Sunday at 8 p.m.
July 20-22, 27-29, August 3-5, 2018
Racial animus, jealousy, and revenge are the engines that drive Shakespeare's classic tragedy, Othello. Among the unforgettable characters, this masterwork of early modern drama arguably features Shakespeare's most famous and well-crafted villain, Iago. In a tale that feels all too contemporary, the weapons of choice are the victims' own buried prejudice and festering paranoia. Iago wields them with a merciless intelligence, smiling as he effects the ruin of the noble Othello and his naïve young bride, Desdemona, and dragging down the entire state in the process. Shakespeare turns his unique and prescient gaze into man's dueling capacities for love and frailty. Come join us, out under the stars in Kingsmen Park, for this truly timeless masterpiece.
Directions to the Festival
Want to attend both shows?